Nuseed offers a sunflower hybrid for every field and every market. Our North America based nurseries are the breeding ground for superior sunflower hybrids.
Golden Opportunities with Nuseed Sunflowers
With five market classes, there are many marketing options for this bright crop. While they are generalized into two larger categories – oilseed and non-oilseed – their end uses are far more varied. With healthy oil properties, contract production opportunities, and the adaptability of sunflowers to varied climatic conditions, whether you grow for oil, birdseed, dehull, or confection, there is a Nuseed hybrid right for your farm that will meet your marketing needs.
A leader in sunflower genetics, Nuseed's sunflower genetics are developed with a strict quality assurance program and trialed under regional disease and insect pressures in key growing areas in the United States. Sunflowers are a non-GMO crop because herbicide tolerance has been established through years of selective breeding. Nuseed has introgressed the Clearfield®, Clearfield® Plus and ExpressSun® herbicide traits and downy mildew resistant traits into a number of hybrids to help you manage weeds and disease pressure on your farm.
"*" indicates required fields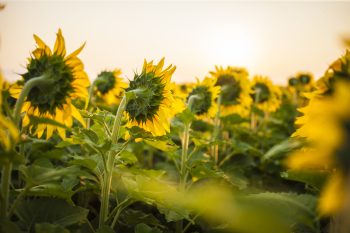 Nuseed confection hybrids offer exceptional plant health as well as the size, kernel weight and uniformity desired by processors.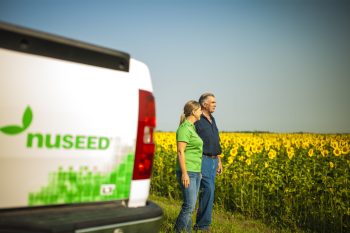 Nuseed conoils offer high yield and oil content as well as excellent marketing versatility. Sell to dehull or kernel, oil, confection, and bird food markets depending on processor requirements.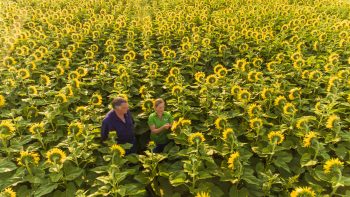 Developed in the U.S., our high oleic oil hybrids deliver on high-performance agronomics, yield and top-end oil content.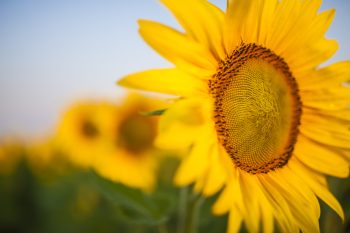 8NuSun® sunflower oil outshines other commercial oils by providing optimal healthy benefits, great taste and superior performance, while remaining trans-fat free.